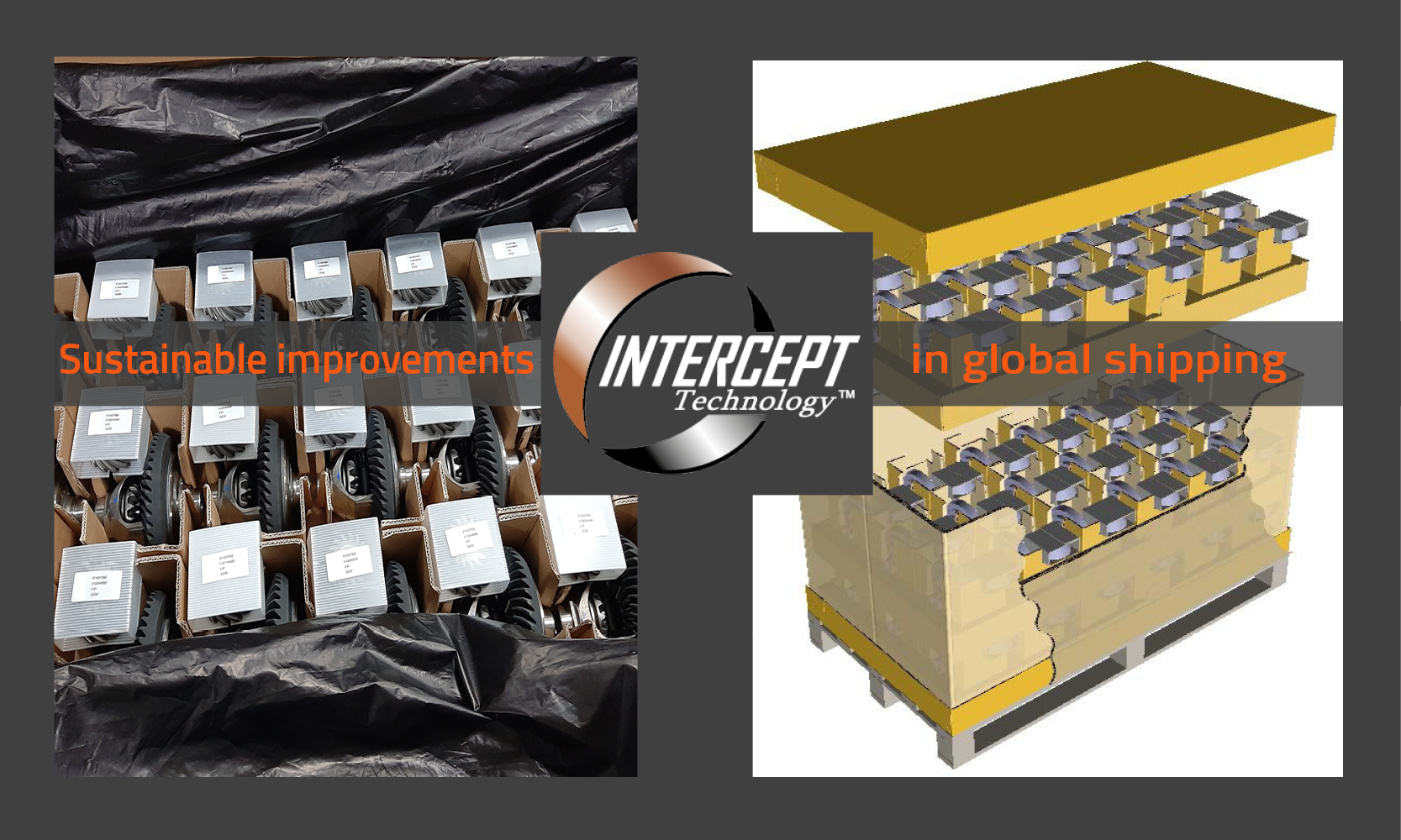 Sustainable packaging solutions
Smart packaging solutions can not only be sustainable but are also key to increasing efficiency and reducing costs in the supply chain. Considering the entire cost structure and using modern materials allows the highest possible optimization, especially in global shipments. Example of optimized packaging of serial parts from Europe to Asia:
– No passivation and oil coatings
– 218 process steps saved
– 10 container loads per year reduced
– TCO cost reduction (cost of the part at delivery) by 32%.
– 11.200 t CO2 reduction
– Protection under warranty and consequential damage insured
Total packaging concepts with INTERCEPT …simply better protection!