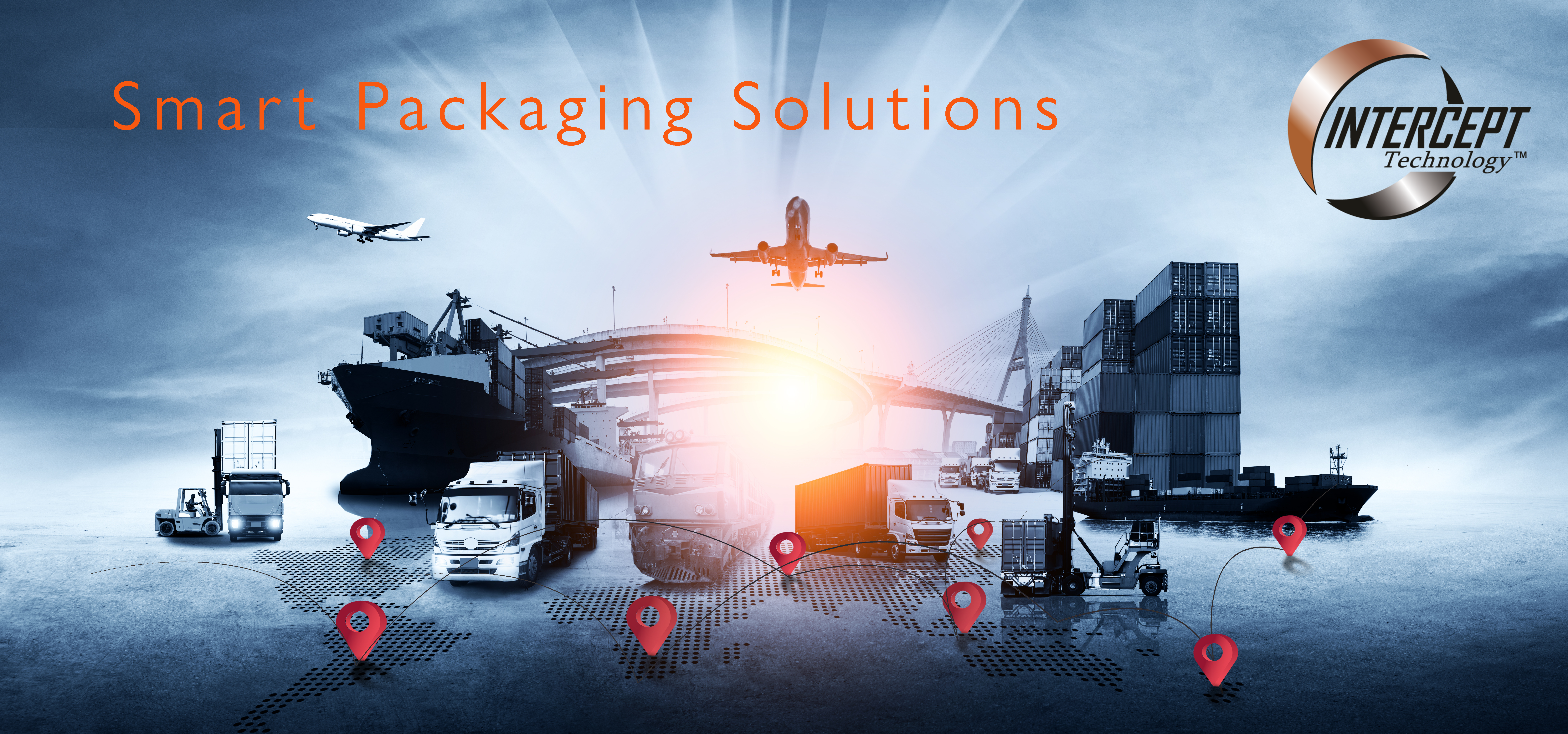 Smart Packaging Solutions with INTERCEPT
Especially in times of rising raw material and transport prices, it is even more important to make supply chains as efficient as possible.
With our product portfolio, we offer smart packaging solutions for every need. 
A corrosion protection technology that does not require any outgassing, time-consuming oiling, and cost-intensive washing processes, and is also versatile in its application
Smart total packaging concepts that make it possible to save unnecessary process steps along the entire supply chain
Sustainable and reusable materials that saves money and resources.
Track & Trace solutions for your assets/materials that use sensors and gateways to make supply chains intelligent and evaluable
A global network of experts that ensures fast and reliable on-site support
Are you ready to optimize your processes along the entire supply chain and establish smart packaging technologies in your company? Then contact us, our experts will find the right solution for you.