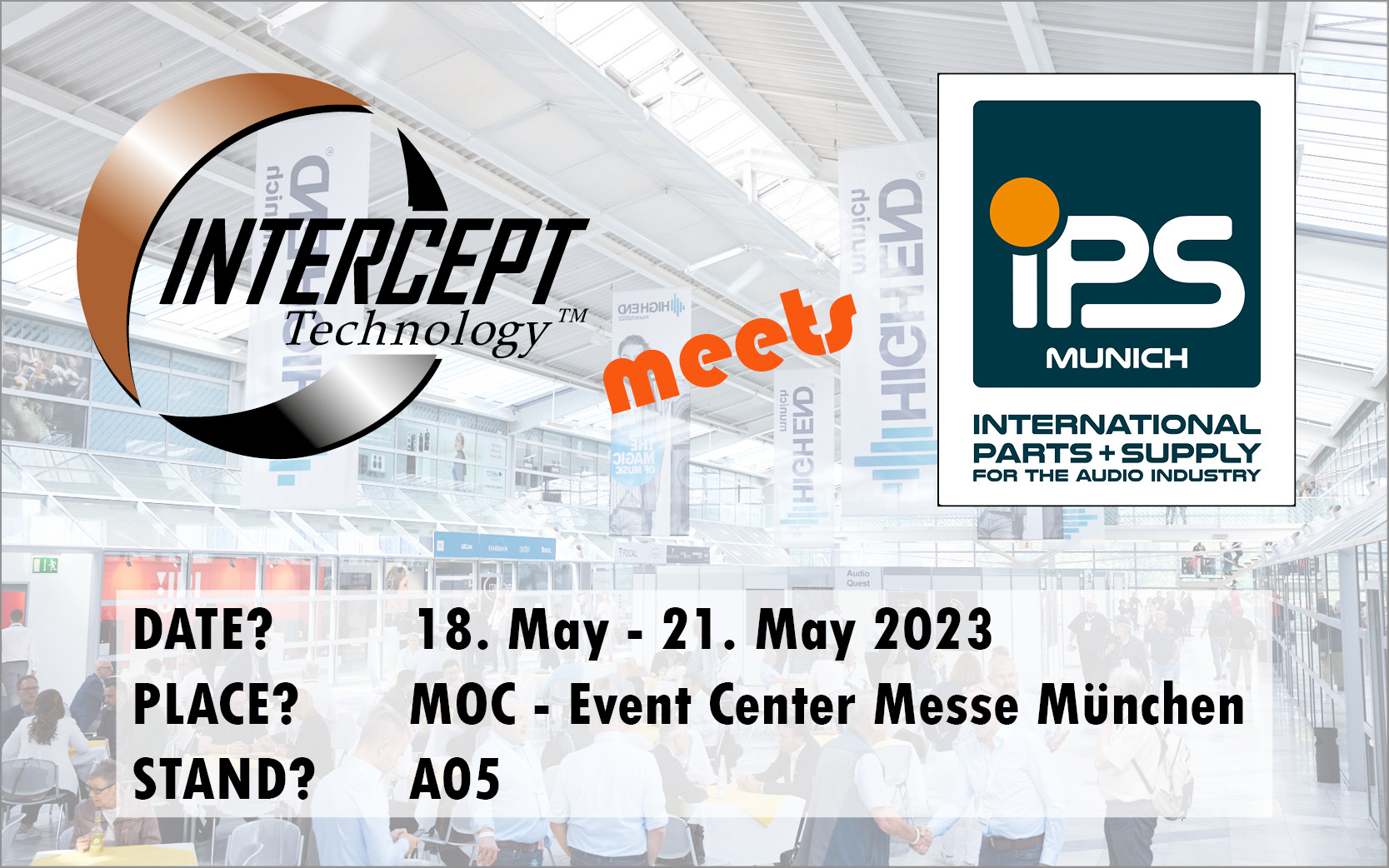 IPS Munich Participation 2023
This year we are participating in a very special trade fair – the IPS Munich.
IPS Munich is the perfect complement to the HIGH END trade fair, which is considered the largest international trade fair for the HiFi industry. Parallel to the HIGH END, it is the place-to-be for renowned manufacturers and suppliers of the audio industry.
But how do INTERCEPT and IPS Munich fit together?
We are not only professionals in the preservation and packaging of large components. We also ensure that the smallest electronic components, guitar sides or even entire HiFi amplifiers can be protected against harmful corrosion … just simply better protection.
We are already very excited and look forward to making new contacts in the HiFi industry. All who are interested in our products will find us at the IPS Munich at booth A05. See you there…